NARSA NORBRECK RADIO RALLY 2016
|
NARSA NORBRECK RADIO RALLY 2016
Normally by now I been out to a number of Amateur Radio Rallies, but since New Years Day, my health has not been that good. I am pleased to say that finally things are picking up.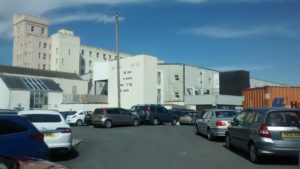 The venue had not changed that much, it really does look neglected, it always appears busy, but in need of a lot of TLC, this didn't dampen the Radio Rally, however I did make the mistake of trying the coffee, tasted like sweet dish water ! Should have taken note of my advise last year ! (note to self).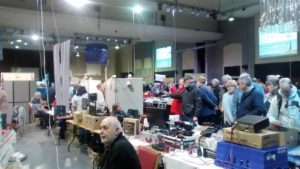 There was a very good selection of stands from the trade as well as clubs and associations. The bring and buy appeared very busy and did not appear to have a space inch of display space left.
I was hoping that there would be some DMR people at the Rally again this year, however unfortunately not.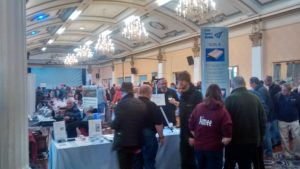 It was great to see Chris from Cross Country Wireless, he had some really initiative products, and is always good to talk to, maybe I should ask him to come over to the radio club and give us a talk, better leave the credit card at home if he does !
I also made the mistake of asking one of the larger dealers for some advise, the lack of product knowledge was shocking, I am not sure how they expect to sell anything.
This gets me onto my old soap box, and that is why go to the bother of setting up a stand if all you are going to do is talk to each other and not the customers visiting the rally ? I see this everywhere I go and not just at Amateur Radio Rallies.
I understand what its like, I been on stands before at exhibitions and rallies. However there is no point if you are not going to engage with the public, you might as well stay at home and burn your money.
One a positive note the BATC stall was great, we were greeted like an old friend, although I don't thing I met the man before. The magazine they product is for me any way the best in Amateur Radio.
Lastly it was over the road for the fish and chips, and as expected they were good as ever !